Just had to add this...
I just saw this image on the blog La Dolce Vita, it is styled by the designer Kelley Moore and reminded me of these Craigslist items (see below) I saw yesterday...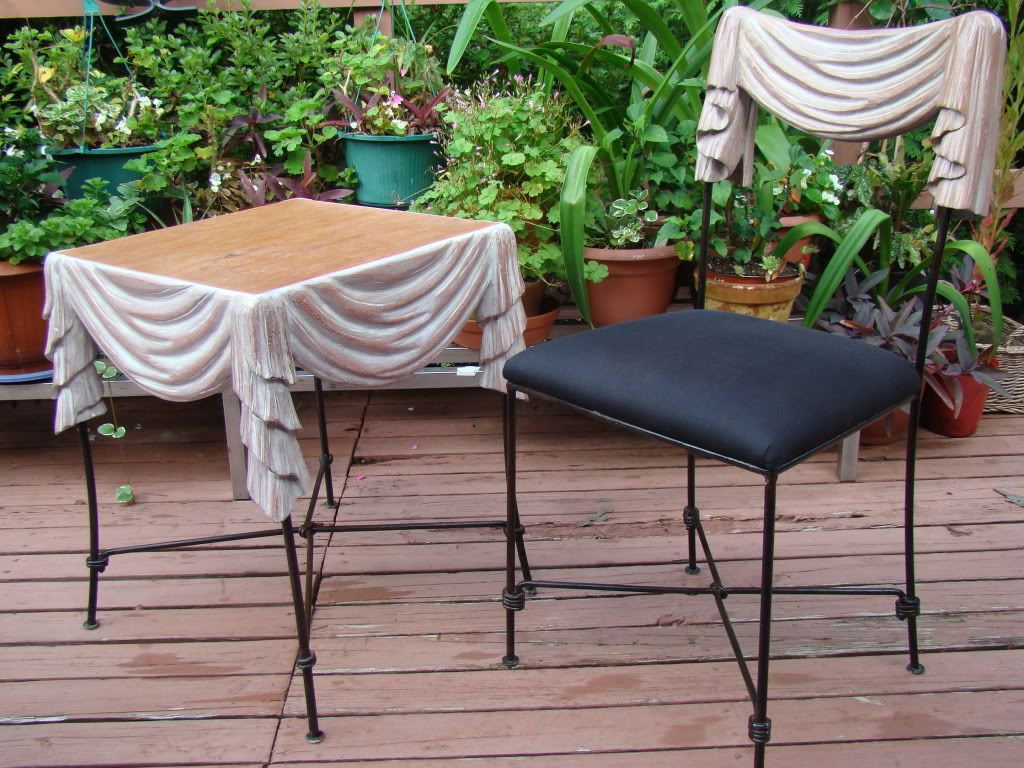 Spray paint it gold and you could have a designer looking piece. I would probably separate them and just use the chair and add to very modern desk and upholster the chair in zebra fabric.