Now that the cold weather is here to stay, it is time to keep warm without turning the heat up in your home,
Green Tip: For every degree you lower the thermostat, you'll save between 1-3% off of your heating bill...just imagine how much energy that would save if everyone lowered their thermostat in the winter.
instead turn up the heat under an eco-friendly blanket...
Designer Micheal Smith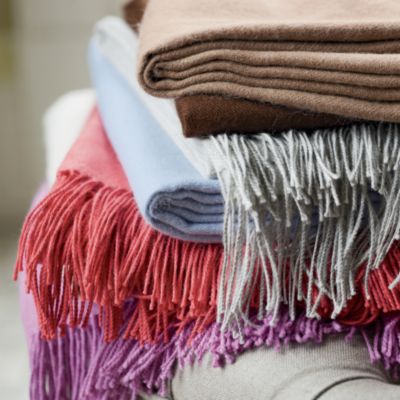 Designer Miles Redd
Image via House Beautiful
eBay (a great source for gently used wool/alpaca blankets...the most eco-friendly way to go)
Vintage Fotrama Alpaca Wool Throw (Sold for $80)
Raid your Grandmother's Closet for some great finds...
Image: Apartment Therapy
Stay warm with wool, alpaca and used blankets (you can always clean or shrink and make a lap blanket)!!!
Cheers,
Danielle