Here are my favorite Craigslist finds in the DC Metro area...
1960's Dining Set $500 for everything including the hutch and sideboard (a lot for a little and if you wanted, some sliver grey paint with yellow/cream chevron fabric would look pretty darn gorgeous)...
Arne Jacobsen style Egg Chair reproduction $480 (originals are quite expensive)...
How awesome could the above chair look in your home? This awesome...
Shootfactory
Thommaso Ziffer
Peter Russman
West Elm Swivel Leather office chair $175
Chrome and glass bookshelf $75 (oh so chic for a great price)
Peekaboo clear coffee table $100 (in excellent condition! if you all don't want, then i may just have to get this myself)...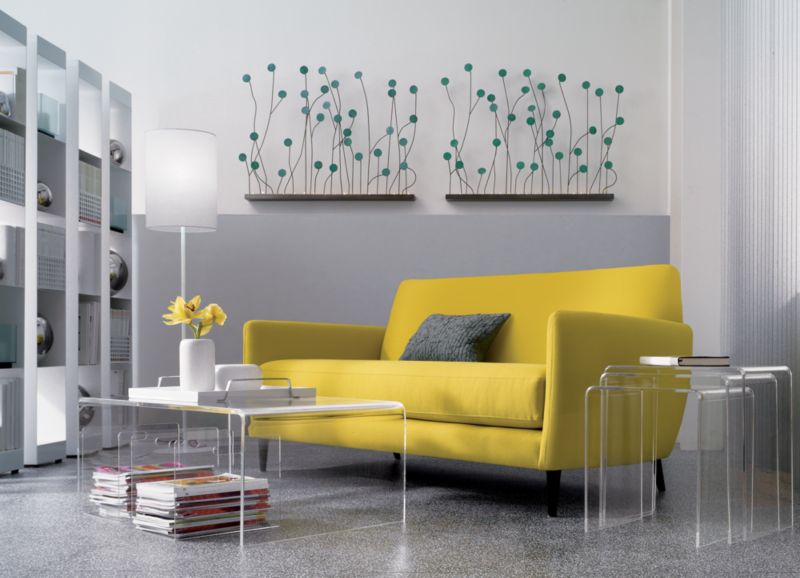 Two West Elm Poufs $200 with 4 covers (great for casual extra setting)...
Yellow Pod Chair $125 OBO (so mad men...I saw something very similar to these 3 years ago at my local flea market and almost got them, but I didn't have space at the time)...
Camper dresser and 2 shelfs $100 (okay at this point I need to open up a store and sell this incredible stuff...would any of you visit?)
An inspirational photo for the dresser above (see how stunning it can look????...let's put a silver mirror above and add a nice black lamp and viola you have a gorgeous sideboard)...
source: domino magazine
Retro yellow lamp $45 (spray paint the bottom white base: silver and you have an awesome lamp)
(tried to flip, but you get the point)
Here's a gorgeous
shade
to match your newly spray painted lamp (base only)...
Hollywood Regency - Dorothy Draper reproduction $165 (this just needs some repair and if you want it, i can help with that...Dorothy Draper originals cost way over $4000, so this is a steal and it is gorgeous!!!)
Inspirational photos for the above dresser...
Pair of Vintage Velvet Armchairs $125 for both (white paint and reupholstering)
Polka Dot Armchair $145 (okay this is just too cute for a little girls room..if i had a little girl, watch out...holy pinkalicious!)
Large Wing Back Chair $50 (this is one of many identical chairs on CL right now...makes me want to open up a tea shop and have all of these super relaxing chairs in fun fabrics)...
Here's how the above chair could look, these are from
Anthropologie
right now and are being sold for close to $2000 (a reupholstery job that fit your personal decor would cost a lot less)...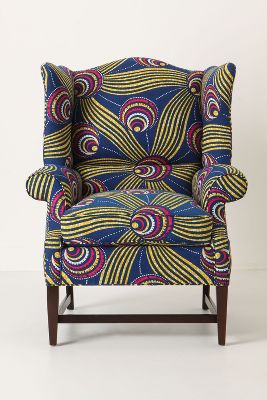 Large 6 x 9 quatrefoil rug black/cream $250 (stunning and an ab fab price)
Quatrefoil always looks chic, as evidenced in the image below...
Antique round mirror $120 (I would spray paint this white or black depending on what room I put it in or maybe silver and put it above the yellow camper dresser above)...
His and Hers Office Chairs $100/pair...
Credenza $200 (paint this bad boy)...
And you could have a good boy or girl ;) like the one below...
source: Scandinavian Chic blog
Somebody stop me! I have about 10 more items that I could show, but I need stop somewhere. Please leave a message below or contact me at freshquince.danielle@gmail.com if you would like the link to any of these fantastic (if I don't say so myself) finds and it's free, like having a personal shopper.