I'm back scouting on DC's Craigslist...
Sofa and 2 Chairs $500
(i just adore the brass details. this would look so charming in a masculine space)
Or you could add touches of pink to the set above and make it more feminine..
Mary McDonald
Antique Wooden Chairs $120
(i think i would offer less, but a truly sweet set. would look pretty around a modern white table)
Shabby Chic Dresser $200
(a nice useful sideboard)
A fabulous inspirational image for the above sideboard...
Vintage Medicine Cabinet with Mirror $35
(need a medicine cabinet? this is just so sweet and inexpensive)
Vintage Tile Topped Side Tables $350
(not sure on price, but diggin' the tile top)
Entire Dining Room $500
(wow, that is a lot of pieces for not much. paint my darlings would transform and remember you don't have to keep the furniture together. you could put hutch in your kitchen. and use the sideboard as a tv stand..that's if your tv is 19" like mine)
A gorgeous
inspirational image for the set above...
Image unknown (sorry about not knowing sources, before i would just save an image without the proper source name, if anyone knows the designer or photographer, please let me know)
Buddha $70
(everyone needs a buddha and this is just a lovely shade of orange)
Rustic Dresser $70
(good price and if you don't like the rustic look, then paint it hi-gloss black or even teal)
Pair of Mid Century Chairs $200
(fabulous chairs! every week i enjoy posting all of these lovely pieces, but at the same time, every week i want it all)
Beautiful Dining Room Set $300 obo
(not bad price and hey the table looks primed for...PAINT ;)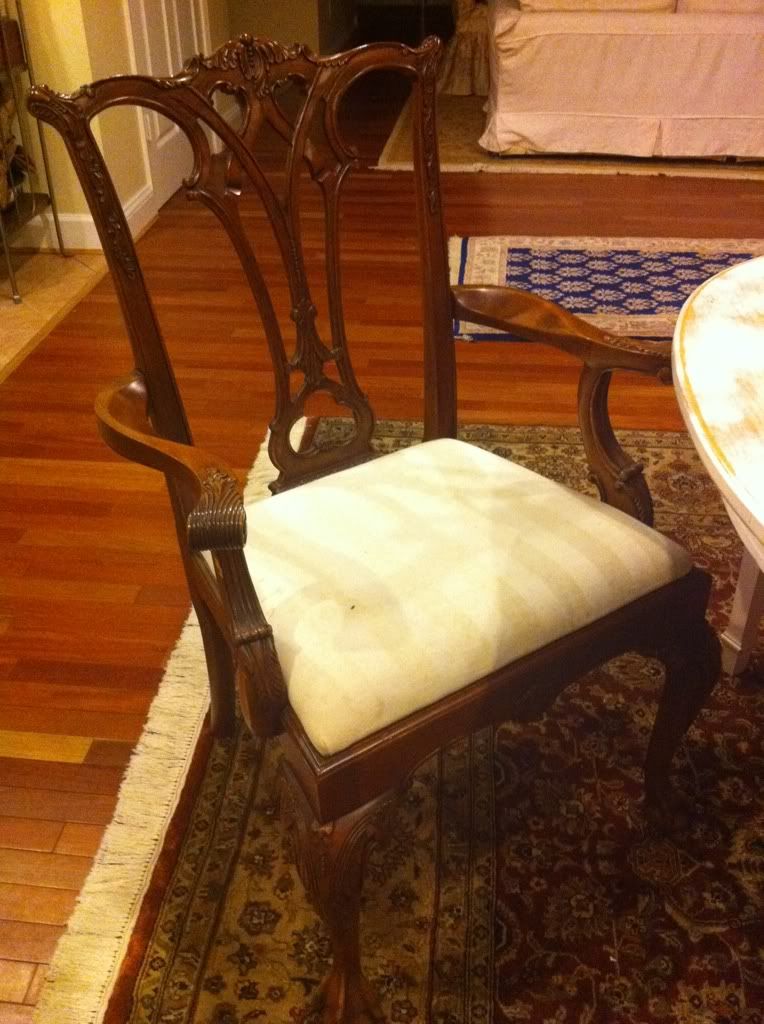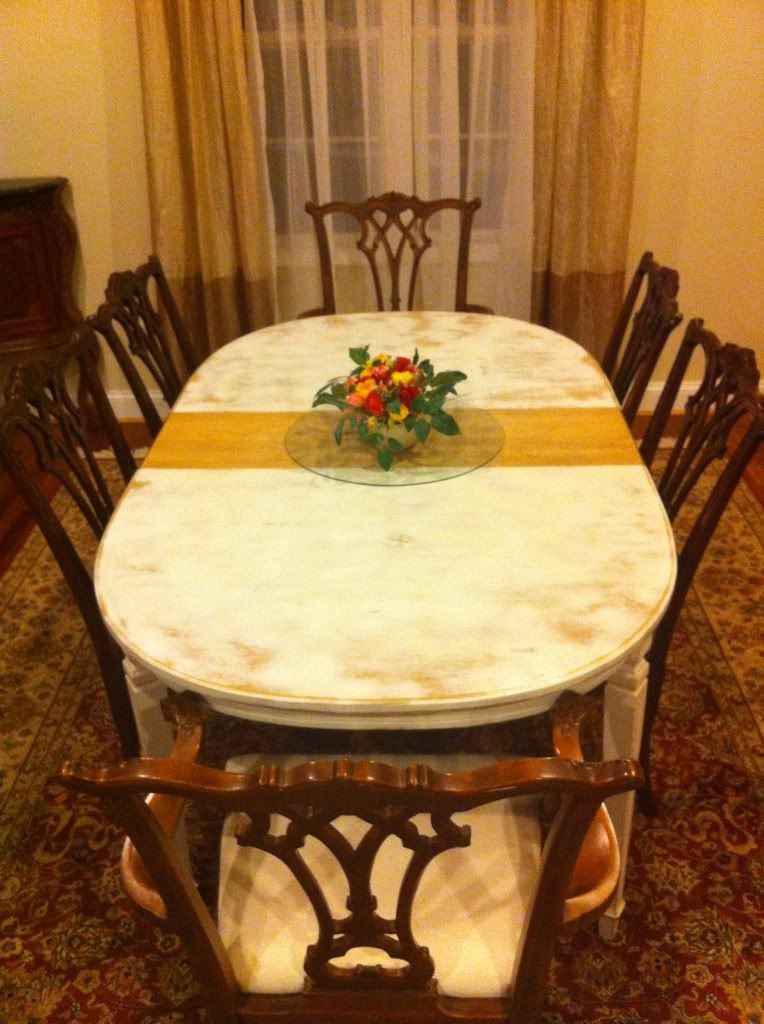 Asian Dining Set $700
(if you don't want it all, you could always ask for just one piece. i'm lovin' the chairs and sideboard...the marbled wood is stunning, that's when you shouldn't paint, if you ask me.)
Glamorous Pink Dresser $175
(isn't this just so pretty and it is the hottest color for 2011, as pantone predicted. this is listed from a local blogger. named Cassie at
Primitive and Proper
...check out her blog and other gorgeous goods that are for sale
here
)
Velvet Hollywood Regency Sofa $499.99
(ahh...velvet and gorgeous)
Antique French Dining Set
(no price, i'm surprised these aren't in an antique store. just look at the detail and pop over to the listing to read a little bit of the history if you're interested. they bought them in Alsace...where my father-in-law is from, so i am particularly interested in these)
Classic Arm Chairs $300/pair
(did you all hear...leopard is so in right now and it looks like these are in ab fab condition. i'm just sayin')
Get the vintage dresser below, the chairs above and you can create this lovely vignette in your home...
Velvet Armless Chair $200
(totally unique and great conversation piece)
Queen Anne Armchair $95
(great price and a great example on how to save on fabric. let's say you are in love with a very expensive patterned fabric. to save on costs, just have the front of the chair upholstered in it and upholster the back in a velvet that matches. people do this all the time!)
Vintage Walnut Wide Dresser $295
(so simple, yet just a stunning piece for a dining sideboard...dinner is served on the buffet! and honestly this is a good price for what it is!)
60's Space Age Bar Stools $195
(these beauties would so be mine, if i had a bar to put them at!! i truly think this is a great price as well. faux croc...you gotta love that!)
Cherry Coffee Table $60
(i like the fact that the trays are removable...fresh cup of tea and biscuits anyone?)
Antique 8 Arm Crystal Chandy $250
(if the wiring is good, then this isn't a bad price b/c wow it is expensive to have these re-wired...believe me i've had to do it)
If you're so bold as to paint the above chandelier red, then this is how stunning it can look...
Pair of Vintage Upholstered Chairs $300
(these are gorgeous, but i think i would go lower if you need them re-upholstered to fit your decor)
Hope you all have an absolutely wonderful weekend and happy vintage shopping!!!